Posts Tagged ha
A couple of weeks ago, during Devoxx 2010 conference, I was answering questions and demonstrating several new and upcoming products, amongst others : GlassFish v3.1
I created a very simple session fail over demonstration, involving two instances of GlassFish and a simple, open source, software load balancer.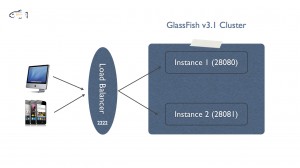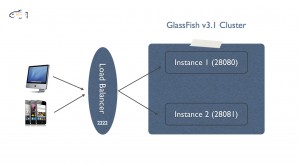 The screen cast is available on YouTube in HD quality and from this post.
My colleague, Arun Gupta, from GlassFish engineering, also posted a similar screencast a couple of days ago. The more, the better.
Software mentioned in this screencast :
The source code for the demo application is available as a NetBeans project.
Enjoy !